The Order of DeMolay, now DeMolay International, was founded in 1919 by Frank Sherman Land, a successful businessman and Master Mason in Kansas City, Missouri. During World War I Land became concerned with the plight of young men who had lost their fathers during the war. After meeting with a fatherless boy, Louis C. Lower, in January 1919, he decided there was a need for an organization where they could associate with others of their age and learn responsibility and other life skills. Lower and eight of his friends became the first DeMolay members.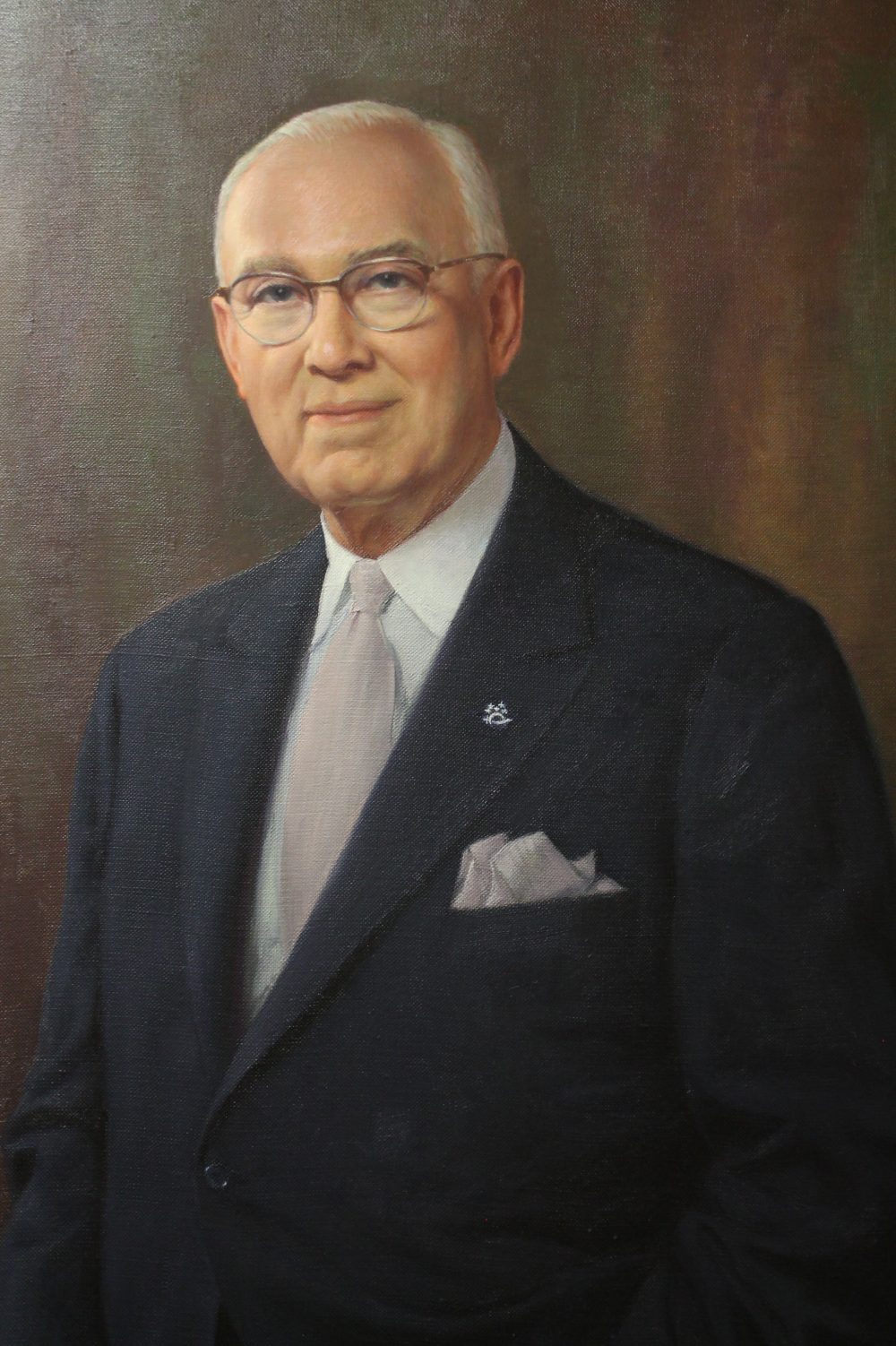 The original founding date of the order was February 19, 1919 and was later changed to March 18, 1919 to commemorate the death of Jacques DeMolay.
The organization is named after Jacques De Molay, a knight and crusader who was the 23rd and last Grand Master of the Knights Templar. He was taken prisoner by King Philip IV of France, who wanted to seize the Templars' wealth. De Molay was tortured repeatedly to force him to admit to charges of heresy. However, he later recanted his statements and declared both himself and his Order innocent. He was therefore burned at the stake. Members are encouraged to model their conduct after Jacques De Molay's example of loyalty and fidelity.
The organization grew rapidly, and by the end of 1921, Land realized he had to devote full time to it. Interest developed in the Masonic fraternity, and official recognition and approval by Masonic groups began in many states. Today, many members of DeMolay go on to become Masons when they are of legal age.
DeMolay continued its growth, initiating new members and instituting new chapters in every state of the USA. It then went international and now exists around the world, including chapters in England, France, Mexico, Canada, Australia, Germany, the Philippines, Portugal, Paraguay, Italy, Serbia, Japan, Aruba, Brazil, Panama, and Bolivia.
For the Complete History of DeMolay International, Click Here.