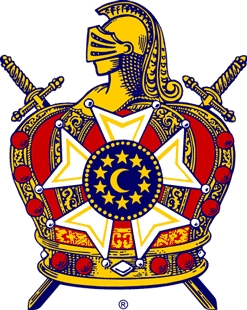 Q– "What is this DeMolay thing?"
A- "DeMolay is the premier youth leadership organization building young men of character and dedicated to making young men better people and leaders. Providing a program based on timeless principles and practical experience, DeMolay strives to not only create the extraordinary leader, but a leader of character. DeMolays hold themselves to a higher moral standard, striving to constantly improve and be better each and every day." (from https://beademolay.org/why-demolay/)
---
Q- "What are the ages?
A- The ages for DeMolay start at 12 years old and end at 21 years. When a member reaches his 21st birthday, he is then considered a "Senior DeMolay."
---
Q- What are the main requirements to join?
A- A young man between the ages of 12-21, who believes in a Supreme Being, and wants to have a good time and grow as an individual in the process.
---
Q– You mention that he must believe in a Supreme Being, is DeMolay a religion?
A- No, we make our promises and vows to the Supreme Being, but in no way or shape are we a religion. To be a member, you must profess a religious belief.
---
Q- How is DeMolay structured?
A- A member (or DeMolay) belongs to a Chapter, which is the assembly of a group of DeMolays. A Chapter holds meets in which the DeMolays run the meeting and the ceremonies, while being advised by trained adults. In meetings, DeMolays are reminded of what makes a good man as they continue to grow. Here they also decide what activities they would like to do.
---
Q- What types of activities are there?
A- They range from fun to community service. It is not uncommon for a Chapter to decide to play laser tag or do a road clean-up. It is all dependent on what the members would like to do.
---
Q- Will my son be safe?
A- Absolutely! We have trained adults, know as Advisors, everywhere a DeMolay is. He or she has to pass a background check and successful complete the advisor training course offered by DeMolay International. Parents are more than welcome to be there with their son and even become advisors!
---
Q- Who really runs DeMolay?
A- The DeMolays!